Joys of Life
The Joys of Life Team is an energetic group of Right to Life members focused on joyfully spreading the pro-life message to any and all on campus. Although many are under the impression that the pro-life movement is concerned solely with issues surrounding the beginning and end of life, JOLT holds the firm belief that being pro-life is much more than being anti-abortion. In fact, it is a belief that is both pro-woman and pro-child, founded upon a drive to fight to uphold human dignity for all.
Simply put, there are so many years of life in between birth and death that are meant to be celebrated and respected just as well. Life is a gift, and joy is all around us. JOLT wants to make that known and celebrate life's countless blessings in the best way we're able. Join us!
Some of the events that JOLT has put on in the past are LifeFest (held during Respect Life Week), a Right to Life Christmas party, Write from the Heart, and the Run for Their Lives 5K.
"I believe the best way to defend life is to celebrate life." ~ Matthew Kelly

Commissioners: Greg Perenich (greg.o.perenich.1@nd.edu)
---
See the below video about the annual Run for the Lives 5K put on by the Joys of Life commission!

Powered by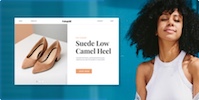 Create your own unique website with customizable templates.