Post-March for Life Opportunities
On that post-March for Life high? Find out how to get involved going forward here!
Upcoming events:
All-Club Meeting - Monday, February 5th; 7pm, Montgomery Auditorium (LaFun)
*NEW* Babysitting Commission - provides free child care for grad students!

reach out to Lorenzo Beer, lbeer@nd.edu, for more information and to volunteer

Hannah's House - February 15th; 6:30-8pm, Valentines Day game night and baking

reach out to Christina Schuler, cschule1@nd.edu, for more information​

Spirituality - Prayer service for the Catholic Identity of Notre Dame, January 31st, time and location TBA
Mass for Life - first Monday of every month; 5:15pm in Basilica
OFFICE HOURS (i.e. apparel sales!) this Sunday; 2-4pm, 305 LaFun
​Fill out the form below to express interest in any of our many different commissions!
​
Powered by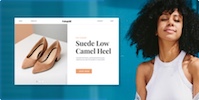 Create your own unique website with customizable templates.