Project Mom
The
Women's Care Center
provides pre-natal care for women who are not able to cover basic financial needs. They provide pregnancy testing, pregnancy verification, ultrasounds, counseling, a 24-hour hotline, and parenting classes. Notre Dame Right to Life wants to affirm these women in their choice of life for their unborn child by providing them with a real baby shower. For many of them, this may be the only time their baby has nice, brand new items, so we hope to be able to provide sufficiently for as many women as possible.
We could really use your help in several ways this semester in preparation for our baby shower:
Please pray for the women who are receiving assistance each day through the Women's Care Center and their unborn children.
Contact our commissioner Kylie at kminor3@nd.edu to volunteer!
Most of the items are bought by the coordinators, and donations are greatly needed to cover these costs. All donations can be sent to the Right to Life Club Office, attn: Project Mom, 305 LaFortune, Notre Dame, IN 46556.
Commissioners: Kylie Minor (
kylie.n.minor.10@nd.edu
) and Emma Bosch (
ebosch@nd.edu
)
Powered by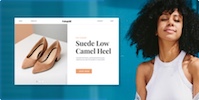 Create your own unique website with customizable templates.
Photo used under Creative Commons from BenjaminThompson