Support Us! Support Life!
Our thanks go out to all who have donated or inquired about donations! It is through your generosity that we are able to offer such a great variety of pro-life events and service options to students at the University of Notre Dame, Saint Mary's College and Holy Cross College.

Notre Dame Right to Life is part of a 501(c)(3) group organization, which means all donations are tax deductible expenses. If you have any questions regarding how to claim a charitable contribution deduction, please contact the club treasurer.

Checks may be made out to "Notre Dame Right to Life Club" and sent to:
Notre Dame Right to Life
University of Notre Dame
305 LaFortune
Notre Dame, IN 46556
Powered by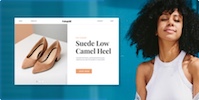 Create your own unique website with customizable templates.
Photo used under Creative Commons from antonella.beccaria