Women's Care Center
WCC (Women's Care Center) is a South Bend organization dedicated to the healthcare of women in crisis pregnancies. The RTL Commission dedicated to WCC helps with babysitting and all other volunteer needs of the Center in order to best support struggling mothers in South Bend!
Commissioners: Grace Enright (
genright@nd.edu)
and Erin O'Brien (
eobrie12@nd.edu
)
Powered by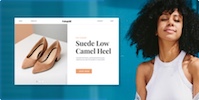 Create your own unique website with customizable templates.
Photo used under Creative Commons from Juanedc