WHO WE ARE
MISSION

Notre Dame Right to Life seeks to promote and uphold the sanctity of all human life from conception until natural death through prayer, service, and education, and to help women in crisis pregnancies find alternatives to abortion through service and support, in the spirit of the Catholic Church.
---
Follow us on Twitter!

INCOMING STUDENT?

---

ANNOUNCEMENTS

Congratulations to our newly-elected officers for the 2018-2019 school year. They are as follows:

​

President: Sadie Facile
VP of Communications: Matthew Connell
VP of Programming: Talia Caridi (fall) & Michaela Reyes (spring)
VP of Marketing: Andie Tong
Director of Service: Colleen Ballantyne
Director of Education: Jack Ferguson (fall) & Michael Kurkowski (spring)
Director of Spirituality: Noelle Johnson (fall) & Mary Benz (spring)
Dorm Outreach: Mati Sarosi
Treasurer: Lorenzo V. Beer (fall) & Ann Paulose (spring)​
---
Powered by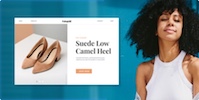 Create your own unique website with customizable templates.