Respect Life Week

Every fall, Right to Life hosts Respect Life Week - a week of activities and events aimed at engaging campus and promoting a greater respect for all human life. All are more than welcome to attend any of the scheduled events listed below.
If you have questions about or ideas for Respect Life Week, please contact Dan Lindstrom at
Daniel.J.Lindstrom.7@nd.edu
.
---
Respect Life Week 2017: Love in Action
​October 1st - 7th
​
Cosponsors: McGrath Institute for Church Life, Center for Ethics and Culture, Campus Ministry, Saint Mary's College Belles for Life
---
Sunday, October 1st
Rosary for life / 1:15pm / Grotto
Join the Office of Human Dignity & Life Initiatives in prayer for a greater respect for all life. Facebook event
here
.
Monday, October 2nd
Club Apparel Day / all day / everywhere
Rep the club by wearing your Right to Life apparel. Don't have any? Purchase some at our tent on South Quad!
Apparel Sales & Info Table / 10am - 2pm / South Quad by O'Shag
We will be selling apparel and flags, passing out Respect Life Week schedules, and answering any questions you might have!
Blood Drive / 10am - 5pm / Bond Quad
Give the gift of life by donating blood at the BloodMobile stationed behindCoMo and next to Walsh Hall. Schedule an appointment
here
. Walk-ins are also welcome!
Tuesday, October 3rd
Human Dignity Service Fair / 7pm / Fieldhouse Mall
​Learn about the many ways to serve others on campus and in the greater South Bend community. Many service organizations will be present to discuss volunteer opportunities and Flamingos tacos will be available. Facebook event
here
.
​
Cosponsored by Student Government.
Club Dorm Mass / 10pm / Keough Chapel
Join us for Mass at Keough and Right to Life fellowship after Mass.
Wednesday, October 4th
Hospice Blanket-Making and Card-Decorating / 4pm - 6pm / Gold Room in LaFun
Come make blankets and cards for those in hospice care in South Bend. Facebook event
here
.
Hosted by the End-of-Life Issues commission.
Pro-Life Vision of the World Panel 1 / 7pm / Montgomery Auditorium in LaFun
Join us for the first installment of our Pro-Life Vision panel. Speakers will include Jess Keating on feminism, Andrea Verteramo and Mary Ball on adoption, and Aly Cox on ethical research. Facebook event
here
.
Thursday, October 5th
Rose Garden / 3:30pm on / South Quad by O'Shag
Stop by the Rose Garden to offer up a prayer for all those impacted by abortion, especially the unborn and their mothers.
Transforming the Abortion Debate feat. Lila Rose / 7pm / Carey Auditorium
Lila Rose, president and founder of Live Action, will share how to change hearts and minds about abortion through education and storytelling. Facebook event
here
.
Friday, October 6th
Rose Garden Concluding Prayer Service / 11:30am / South Quad by O'Shag
Join us for a prayer service to conclude the Rose Garden.

Hosted by the Spirituality commission.
LifeFest / 4pm - 6pm / South Quad by the Rock
Celebrate life with free food, inflatables, yard games, and fellowship! Facebook event
here
.
Hosted by the Joys of Life commission.
EXALT Adoration / 7:30pm - 9:00pm / Lewis Chapel
Pray for the protection of all human life in His real presence. Praise and worship will be lead by Totus Tuus.
Saturday, October 7th
40 Days for Life / 10:30am-11:30am / Planned Parenthood
40 Days for Life is an international campaign of prayer and fasting for an end to abortion. Sign up to pray in front of Planned Parenthood with other club members
here
. Learn more about the campaign
here
.
Hosted by the Spirituality commission.
Dance Party / 5:15pm - 7:30pm / Hannah & Friends
Dance and celebrate life with children and young adults who have developmental disabilities. Sign up
here
. Transportation provided.
Hosted by the Hannah & Friends commission.
Powered by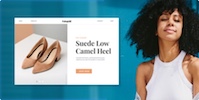 Create your own unique website with customizable templates.