You Are Loved Week 2018
​Cosponsors:
Campus Ministry
,
Center for Ethics and Culture
,
Gender Relations Center
,
McGrath Institute for Church Life
,
Center for Social Concerns
,
Student Government
, Jus Vitae,
Students for Child-Oriented Policy
,
PrismND
, Totus Tuus,
Engineers Without Borders
,
Logan Recreation Club
,
Student Coalition for Immigration Advocacy
​
---
Schedule
Monday, April 9th
Apparel Tent / 9am-2pm / South Quad by O'Shag
Stop by our tent on South Quad to purchase apparel and grab a printed schedule for the week. Only cash accepted. Sign up to help run the tent
here
.
Women's Health Workshop Info Table / 10am-2pm / DuStu Lobby, Door 16
Swing by Table B to discuss the upcoming women's health workshop with local FertilityCare Practitioner Suzy Younger, MS, CFCP.
Respect Life Mass / 5:15pm / Basilica of the Sacred Heart
Join us in praying that all would know they were created by Love and for Love at monthly Respect Life Mass. Father Terry Ehrman, C.S.C. will preside.
Tuesday, April 10th
Women's Health Workshop / 7pm / DeBart 136
Local FertilityCare Practitioner Suzy Younger, MS, CFCP, will guide a workshop on the use of fertility awareness for reproductive health maintenance and family planning. Facebook event
here
.
Transgender Day of Remembrance Prayer Service / 9pm / Grotto
Join in prayer for the lives of persons killed in hate crimes because they identified as transgender. This event is a part of the Gender Relations Center's 'Ally Week'.

Wednesday, April 11th
Foster Care Backpack-Making / 6-8pm / DuStu Room 134
Make blankets and put together backpacks for children in foster care to show them that they were created for love. Facebook event
here
.
Hosted by our Adoption commission.
Thursday, April 12th
Hannah & Friends: Basketball / 5:30pm-8pm / Hannah & Friends
Join us for some basketball and to help show persons with special needs they were created for love.
Meet at Main Circle at 5:30pm for the carpool. Facebook event
here
. Sign up to participate
here
.
Hosted by our Hannah & Friends commission.
Contraception: Why Not? feat. Dr. Janet Smith / 7pm / DeBart 141
Hear from renowned sexual ethics speaker Dr. Janet Smith as she outlines the case against contraception and for alternative methods of family planning and healthcare. Facebook event here.
Friday, April 13th
Babysitting for Parenting Students / 9:30am-1:30pm / Knights of Columbus Building
Volunteer for our free babysitting service for parenting students. Contact Lorenzo Beer at
lbeer@nd.edu
to get involved. If you are a parenting student, you can register your children he
re.
Hosted by our Babysitting commission.
Regina Coeli and Rise n' Roll / 12:30pm / In Front of Main Building
Pray the Regina Coeli for the Catholic identity of Notre Dame and enjoy some Rise n' Roll donuts to celebrate the Easter season. Facebook event
here
.
Senior Outreach: Senior Prom / 6:30-8:30pm / Holy Cross Village
Dance the night away with the seniors residing at Holy Cross Village. Transportation provided. Contact Theresa Gallagher at
theresa.m.gallagher.139@nd.edu
to get involved.
Hosted by our Senior Outreach commission.
Saturday, April 14th
Logan Recreation Club Camp Trip / 10:30am-2:15pm(April 15th) / Logan Center
Stay overnight at Camp Friedenswald in Cassopolis, MI with Logan Center clients and participate in the various outdoor activities offered at the camp. Transportation will be provided to and from camp. This event is entirely FREE. More details and sign-up
here
.
All-Club SYR / 8:30-10:30pm / The "Rock"
Celebrate life and love at our second-annual all-club SYR. The theme is "dress like your parents". Bring $3 or a canned good for the South Bend Catholic Worker. All are welcome! Facebook event
here
.
Powered by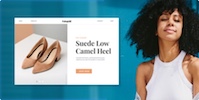 Create your own unique website with customizable templates.